Menottes dinh van
Menottes dinh van
Created in 1976, this collection has revolutionised French jewelry. Traditionally, jewelers learn to hide the clasp. On the contrary, dinh van makes the clasp the main figure of its creations. The design was named "Menottes" (handcuffs in French), because once it is closed, it is practically impossible to separate them again, like real handcuffs.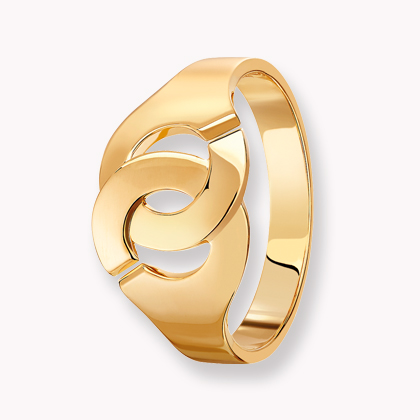 Menottes dinh van ring
yellow gold
LESS IS MORE
MIES VAN DER ROHE
dinh van is the first brand to use minimalism in jewelry design, thereby making its mark as a design-inspired jeweler.
Le Cube Diamant
Le Cube Diamant
Created at the beginning of the 70's, the cube plays with volumes, empty and full spaces, round and square shapes. The geometrical duality between circle symbolizing spirituality and square symbolizing stability is emblematic of the Cube Diamant collection.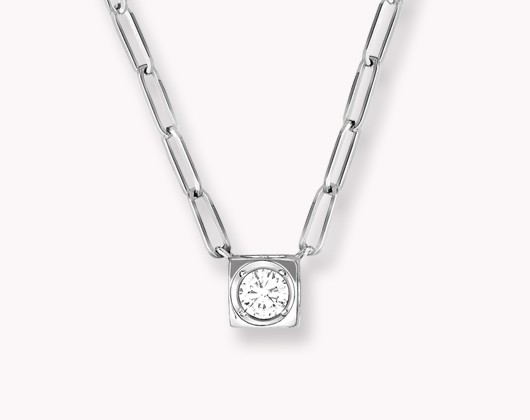 Le Cube Diamant necklace
white gold and diamond